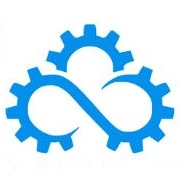 Custom Developed for Small Food Companies
Large food companies can afford expensive software for supporting their operations and achieveing regulatory compliance and hire IT professionals to maintain it. This approach is costly and unsustenable for smaller companies. At Quigistics, we have developed our software to bring similar level of service and functionality to small food companies but without the high cost.
Our solution comes customized to the special needs of small food companies. Be it manufacturing, sales or purchasing. It is easy to setup and learn. Majority of our implementations take about 2 weeks. We know you are busy, so we do spread out implementation tasks around your schedule. Once the use software is in use, we take care of day to day IT tasks of making backups, applying bug-fixes, addressing common security risks and more. You are free to do what you like most, make delicious and nutritious food
Easy to Setup, Learn and Operate
About Quigistics
We are located in Middleton, WI in the food country. The state of Wisconsin has over 1600 food companies. They are very diverse in what they do and they are overwhelmingly small-sized.