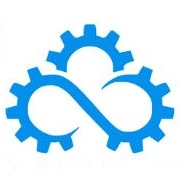 Traceability and Inventory Management Solutions for Food Processors
Are you ready for Food Safety Modernization Act (FSMA)? Make FSMA compliance easy and focus on your core business with Quigistics software
Mobile Device Support
Check inventory and create sales orders from anywhere
Do cycle counts and update inventory from your phone
And more ...

Traceability, Audit and Logs
Record audit-relevant events and details as they happen.
Pull traceability records quickly to support recalls. Your auditors will be impressed.

Cloud-based System
Start using Quigistics today. Just logon.
Let us sweat over hardware and software challenges.

Software as a Service (SaaS)
Pay only for the applications you use.
Reduce your risk in IT investments.

About Our Software
Quigistics organizes your business with a collection of cloud-based business apps available on computers and mobile devices
Lot Traceability & Audit Support
Purchasing
Production & Records
Sales
Multi-Site Inventory Management
Material Requirements Planning (MRP)
Analytics & Reports

Quigistics integrates with your existing accounting software to exchange sales orders, invoices and other data.
Learn More ...
What's Cool About Our Technology
Multi-Tenancy
Quigistics employes a multi-tenant architecture to maximize use of servers and reduce maintainence. We use in-memory storage for intelligent data-caching to offer a fast responding application to our customers
Mobile-Enabled
Quigistics apps are available on iOS as well as Android based smartphones and tablets. Quigistics does not require customers to invest into new devices to benefit from our software.
Easy to Learn
Quigistics has created fast, rich and interactive screens that utilize latest web technology standards. Our easy-to-use and intuitive user interfaces require little instruction to get productive.
Learn More ...